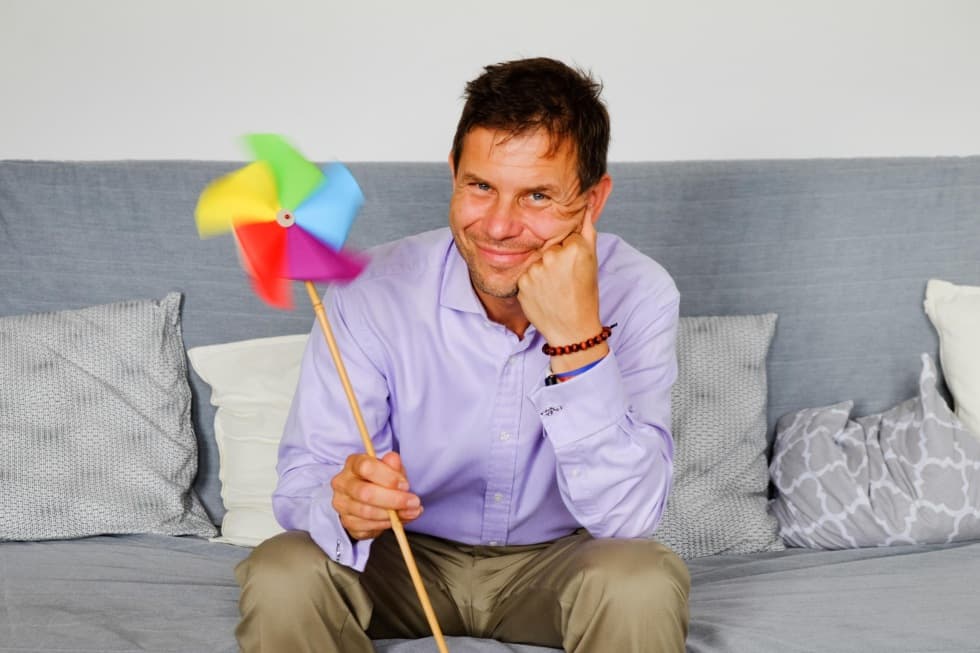 WHY WE WANT TO stitch tailor-made HAPPINESS?
When I first met Markéta, the founder of the FOREWEAR project, I was fascinated by how many incredibly beneficial "flies" can be "killed" with one blow. Her enthusiasm and the way she approaches things continue to inspire me to this day. Even then, I knew that what her project was doing had much more to do with happiness than it seems at first glance. And most importantly, it is heading in exactly the same direction as we are: towards a responsible society not overwhelmed with futility, where we will all feel good.
WHY THE family tree OF THE WINE BAG AND HOW TO FIND IT OUT?
Thanks to FOREWEAR, the Chotěboř sheltered workshop sewed us beautiful bags from recycled material. The fact that you have received it means that the person who gave it to you, in addition to wanting to please you, is also responsible for the environment. He also contributes to the involvement of people in creating the necessary things who cannot find a job as easy as most of us can.
And if we want to be considerate, we will not throw away the bag after the first use! Not even after the second, third, ... On the contrary, the more people the bag serves, the better.
If you like this idea, sign up for our bag family tree and pass on your bag. You will write part of her story and you may be surprised where your bag went everywhere. And if you fill in your name, the city you are from and the company, you will not only find out who you were happy with, but maybe, thanks to your bag, you will meet people who have similar visions and goals as yourself.
And if you leave a photo related to the bag on our Happy Facebook, or send it to us so that a gallery of bags with a bloodline can be created, it would be extra super ;)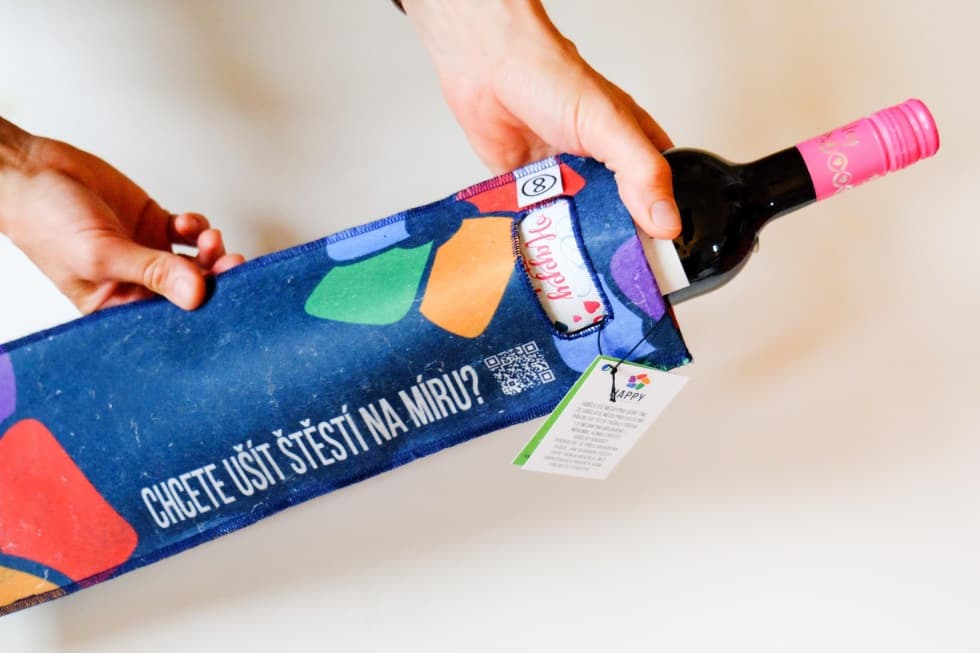 HOW TO make the BAG family tree?
Look inside the bag, you'll find the number inside.

Fill in your data before you pass on the bag and maybe even take a picture with it ... :)

We will soon launch a page where you can find the number of your bag, and as soon as you click on it, its family tree will expand - ie where the bag has passed everywhere. So if all previous owners filled out this form ...
WHAT ABOUT A PRIZE?
More is more! The more people use the bag and pass it on, the more people we make happy together and also the more bags we save! So hooray - again there is a less waste! And it's worth the reward!
We came up with this: For the first three "family trees", which reach the length of thirty-three recipients, we donate CZK 3333 on their behalf to a charity project of their choice. We will list the projects on Happy Facebook and this page in time.